Some people look forward to their retirement years, thinking of a time when they can take it easy and do things they've longed to do. While this is a happy prospect, it might also be an appropriate time to make plans for when advancing age may mean you are not as active as you are now. What could be included in these plans?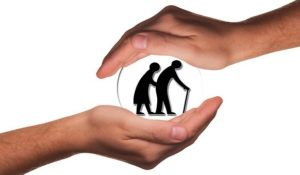 It might be a good time to look at areas of the home that might need work in the future. Have major areas such as the roof and heating system checked to see if they will need replacing in the future. Are you planning any remodeling work? Could you perhaps consider adding features that would be beneficial for someone with limited mobility?
Do you have family members who would be the ones taking care of you should the need arise? It is the wise course of action to take the time to discuss your plans with them. In this way, they will know your wishes, and be able to make the appropriate decisions for you. An example of something they should know is whether you would be happy to move to a smaller, easier home, or if you would want to stay at your current place.
Another good plan of action is to have a separate savings account just for the maintenance of the house. This way, you will not have to worry about where to get the money for major jobs, at a time when you may not be able to do anything about the situation. Making sure your retirement plans and paperwork is in good order, is also a wise thing to do early on.
While thinking about advancing years is not an enjoyable prospect, having a plan will help give you and your family peace of mind. If you would like to schedule an inspection to check areas where you might need future work, please don't hesitate to contact us.