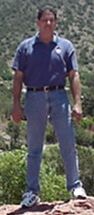 Marc A. Goldenberg is a proven & experienced home inspection veteran, offering inspections, such as environmental control, that many inspectors do not. He obtained a real estate license in 1985. He covers South Florida: Palm Beach, Broward, and Miami-Dade Counties.
Former GE purchasing agent and manager of the largest international pest control company, Marc obtained his own termite license in 1979. He started All Tropic in 1980, specializing in termite inspections & control. He began doing home inspections for All Tropic in 1995 after training other successful inspectors.
During the past 34 years, Marc has performed over 9,000 inspections for more than20,000 satisfied buyers, attorneys, brokers and agents.
He also inspects foreclosure properties, multifamily apartments, condos, commercial & industrial properties and restaurants.
** State Licensed & Insured Home Inspector # HI1365
** State Licensed & Insured Mold Assessor #MRSA1573
** State Licensed & Insured Termite Contractor #JF2446
** Certified/Registered Home Inspector ~ International Association Of Certified Home Inspectors, Housing Inspection Foundation
**Certified: International Association of Certified Indoor Air Consultants
** Certified Mold/Allergen Inspector ~ Professional Laboratories
** Certified FEMA Disaster Housing Inspector
** Certified Florida Windstorm Mitigation QA Inspector
My Safe Florida Home
Marc can see clients upon 24 to 36 hours advance notice. His home inspection reports are thorough checklists with narrative that include an extensive labeled picture file. He encourages the client to participate and offers re-inspections for an additional fee.
"Inspectors aren't alike," Marc explains. "With me, there's no conflict of interest. Everything's done in-house, with nothing sub-contracted out. Like my standards demand, I return phone calls and do not miss appointments. Emphasizes Marc, "I shoot straight. I do have the experience & knowledge to help you protect your valuable real estate investment."
My Home Inspection Promise
Choosing the right home inspector can be difficult.
 Unlike most professionals, you probably will not get to meet me until after you hire me. Furthermore, different inspectors have varying qualifications, equipment, experience, reporting methods, and yes, different pricing.
One thing for sure is that a home inspection requires work, a lot of work. Ultimately a thorough inspection depends heavily on the individual inspector's own effort.
If you honor me by permitting me to inspect your new home, I guarantee that I will give you my very best effort. This I promise you.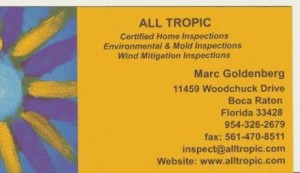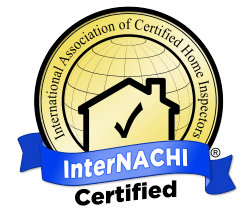 I am and Internachi Certified Professional Home Inspector. This means that I belong to the world's largest home inspector association. As such, I have received the best training to make me the best home inspector possible. InterNACHI requires more hours of home inspection related training, has a strict Standards of Practice, and a complete Code of Ethics. Contact me today and see the InterNACHI difference!