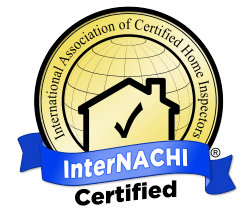 Each home inspection is different. We will first talk about which inspections you will need, such as a home inspection, mold inspection, etc. We will also agree on the fee and a date and time.
Depending on the size and condition of the home, a thorough home inspection will take from two to three hours. Ideally, you will accompany me as your home inspector during the consultation.
As your professional home inspector, I will provide you with both a verbal report as part of a whole house walk-through, and a written home inspection report after the home inspection is completed, and I am always available for questions afterward.
A thorough home inspection will include the following:
Systems

Heating system
Central air conditioning system
Interior plumbing
Electrical systems
Pool / Spa & equiptment
Sprinkler / Irrigation

Exterior Structures

Roof
Porches
Decks and patios
Surface water control
And all the visible exterior areas of the home

Interior Structures

Attic
Visible insulation
Walls
Ceilings
Floors
Windows and doors
Foundation / Structural
Basement
Accessible crawl space
Fireplaces and chimneys
And all the visible interior areas of the home